Old Dominion Speedway / June 9, 2001
Corbett Holds On To Take Home Win In Bailey's 200
All week long, the talk was "Mark vs. Brandon. And as the Bailey's 200 lap feature for the NASCAR Weekly Racing Series Late Model Stock Cars progressed, it appeared that would be the case with the young guns running 1-2. But when the dust had settled, it was Eric Corbett from Hagerstown Md. standing in victory lane. The win was the first for Corbett in 2001, who broke his winless streak which dated back to September, 1998. "You hear that the winning car is not always the fastest car, and tonight was the case. My car was not as fast as Mike (Southard) or Danny (Fair), but there was no way they were getting by me as long as I was out front," said an elated Corbett in front of a packed house at ODS.
The event started out with the looks of a slugfest, as Lustine Chevrolet Quick Qualifier Mike Darne from Warrenton, Va. was involved in a first lap crash on lap one, spinning wildly in front of the entire30 car field on the frontstraight. Several other cars were involved, but Darne was unable to continue. Dustin Storm took over the top spot for several laps before Brandon Butler pushed his Bailey's sponsored machine to the point. McFarland, who has started from the third row, weaved his way through traffic, and found himself in the tire tracks of Butler at the three quarter mark. As the two battled side by side with just under 30 laps remaining, the two leaders in the NASCAR Atlantic Seaboard Regional standings touched, sending Butlers's machine into a wild slide in turn 3. McFarland was able to hold on and keep his Popeye's Pontiac straight, but was black flagged and sent to the rear of the field. Butler, who had come to a stop in between turns 3 and four, was slammed by the car driven by last week's feature winner Mike Colabucci. Both cars were done for the night. The green waved with just a few laps remaining, and Corbett had his mirror full of Mike Southard, sporting new colors with his new sponsor ME Construction. Also in the hunt was 5 time track champ Danny Fair, Earl Case, and McFarland, who had made up some ground from the rear of the field. McFarland was able to push Case back a notch, but was unable to progress any further. Southard, Corbett, and Fair made contact on all of the final 5 laps, but Corbett was able to hold on for the win. Southard held on for second, as Fair, McFarland, Case, and Ricky Exline rounded out the top 6.
Other racing action for the evening included a 50 lap feature for the Redman Fleet Sevice Grand Stocks, which was won by point leader Willard Lawrence over Bryan Short and John Tolliver. The D&K Electric / Aldie Construction Mini Stock feature was won by defending track champ Steve Loughman over Keith Machleit and J.J.Gertler. And the Gaston Automotive Speedway Sportsman feature was won by Dave Gibbs over Ted Queen and James Lucas.
Next Saturday night, the Late Models compete in a 75 lap feature, along with a 75 lap feature for the Mini Stocks, a 50 lap feature for the Grand Stocks, and a 25 lap feature for the Speedway Sportsman. Lustine Chevrolet Quick Qualifying begins at 5:15 PM, with racing action set for 7:00 PM.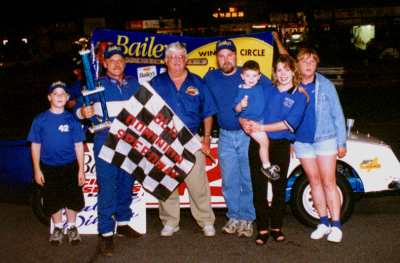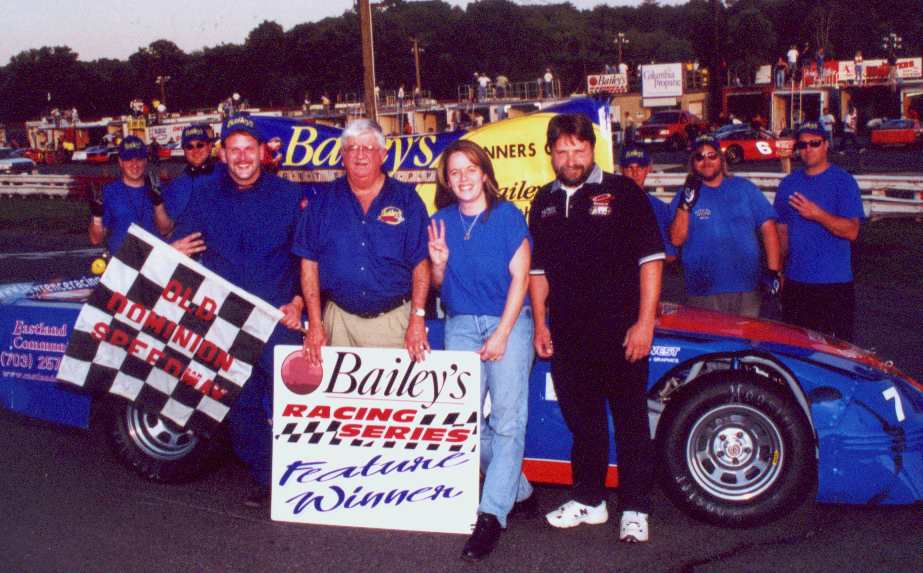 MARF Hard Charger Award Winner Mike Carte